Bloom How: Bows & Hearts
Add little romance to your look today and tell the world you're in love... with pretty hair and lush nails, that is!
First polish with a red lacquer Wait for it to dry (5-10 min) Use a Metallic sharpie* (NOT paint sharpie) to dot the nails on four fingers Then, draw a heart on the ring fingers Finish with a top coat Violá, perfect Valentine's mani *The sharpie is much easier to use then tape, no smudges here!
Then, follow this tutorial from Pinterest to this cute look! For a romantic date or a girl's night out!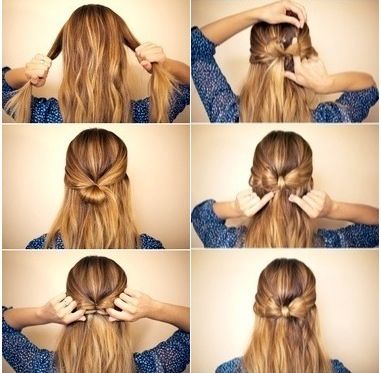 XO Claire