Bloom How: Baked Falafel
I don't know about you, but Falafel is a weakness of mine. I wanted to make a healthier baked version that I could throw on salads for a quick lunch. So, I came up with this recipe and it's quite delish. Try it on salads or in a pita for a delicious meal!! They can also be frozen and reheated for a quick bite. I accompanied the falafel with sides of romaine, cucumber, raw beets and red onion, then topped it off with a bit of hummus, yogurt sauce and a squirt of sirachia sauce. Follow below for the falafel and cucumber yogurt sauce recipe: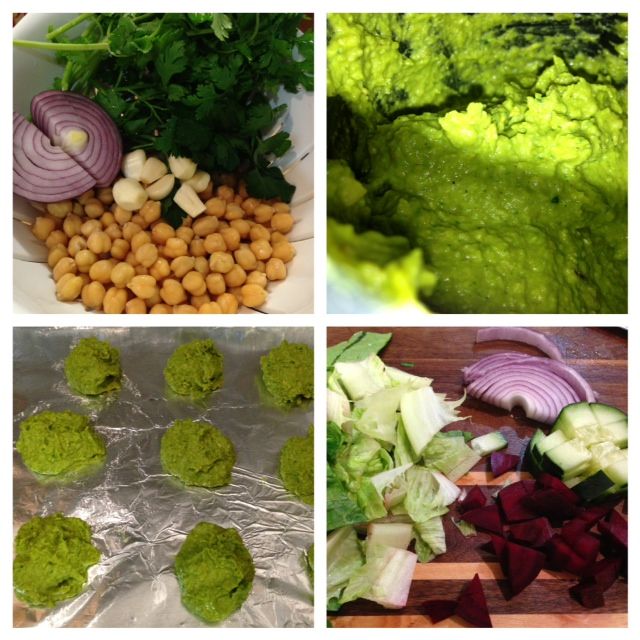 Baked Falafel
-1 can rinsed & drained chickpeas -1/4 ground oats -4 garlic cloves -1 egg -1/2 red onion - handful fresh parsley - handful fresh cilantro -3 tbsp olive oil -1/4 c. water -1 tbsp cumin -1 tbsp turmeric -1/2 tsp cayenne pepper -1/2 tsp salt -1/2 tsp black pepper
Preheat oven to 350. Put all of the ingredients in either a blender or food processor and blend for about a min or two until mixed and a thick paste forms. Spread about 3 tbsp of olive oil onto a foil lined cookie sheet (spray olive oil is the easiest). Bake for 13- 15 mins. Flip over, flatten a bit with the back of a spatula and bake for another 13-15 minutes. Voila, eat right away or cool on a wire rack.
Cucumber Yogurt Sauce
-2c. chobani 0% plain yogurt -1/2c. chopped cilantro -1/2c. chopped cucumber 1/4 c. chopped red onion -1 tsp. of garlic powder -1 tsp. of red pepper flakes
Mix all the ingredients together and let sit for 5 mins.
Serve on top of a warmed pita with toppings! Enjoy!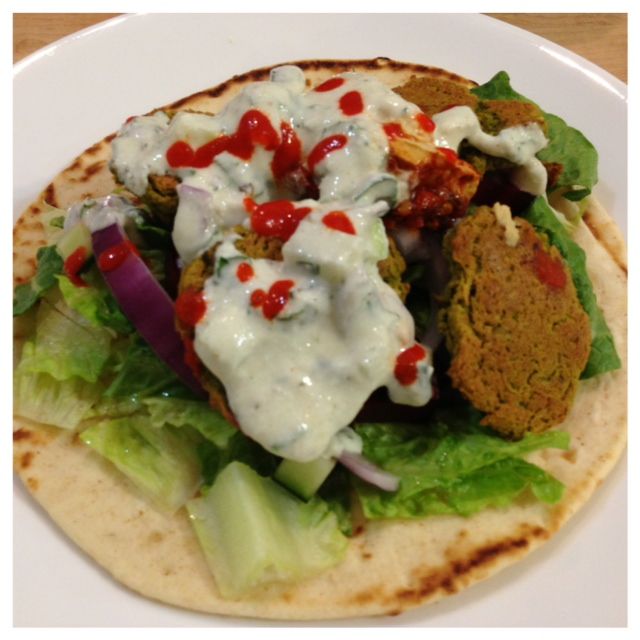 XO Elle