Bloom Fundraiser: Louie's Legacy
Here at Bloom we love our adorable pups, sweet cats and every animal in between. Our hearts skip a beat when a four legged cuddle bug bounces into our shop, and their happiness engulfs the whole salon!! When Hurricane Sandy hit our shores, so many of our dear animals were left without a place to go. That's where Louie's Legacy stepped in. They're a no-kill shelter that took in pets and animals affected by super storm Sandy, giving our furry friends food, water, shelter and most importantly LOVE.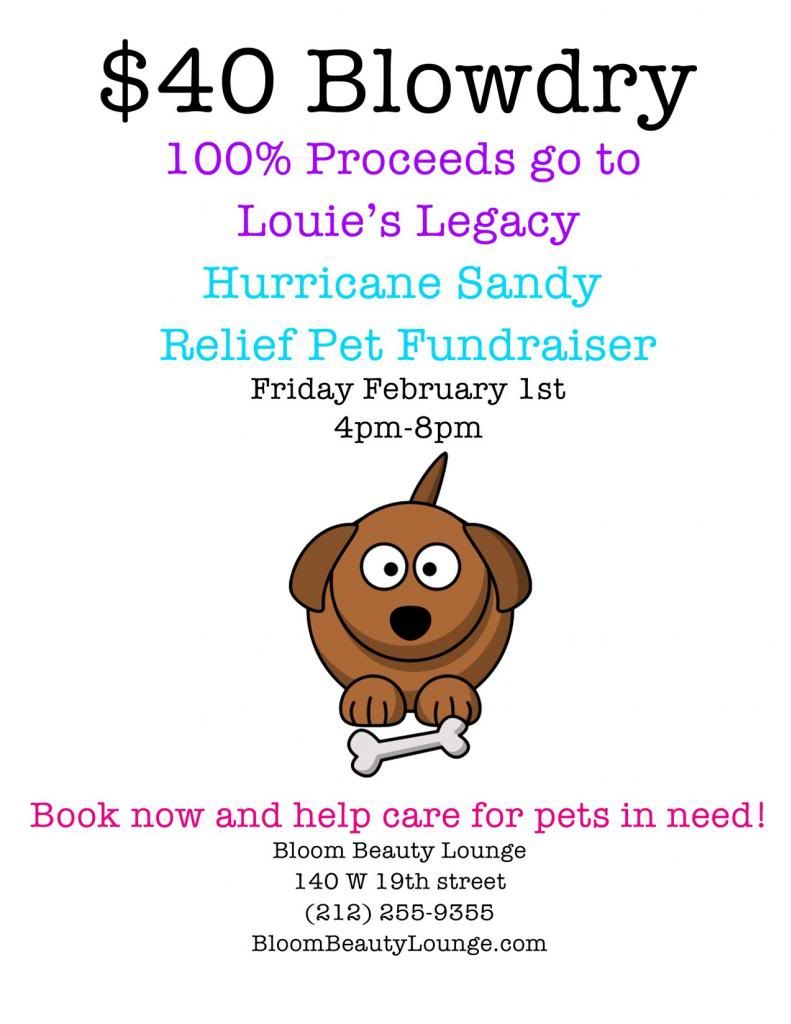 Its been three months since Sandy fell upon us, and those at Louie's Legacy are still caring for our pets. Join Bloom in giving back to a group that's given so much!! Come in from 4pm to 8pm for a $40 blowout and 100% of the proceeds will be donated, and if you happen to be short on time please feel free to stop in and make a donation!! Help us, help them in providing all necessities and niceties needed to care for all our little loves!!
xoxo Bloomers&Bloomesses