An Arrangement All My Own
At the Brimfield Flea Market this past summer, I came across this super cute succulent arrangement...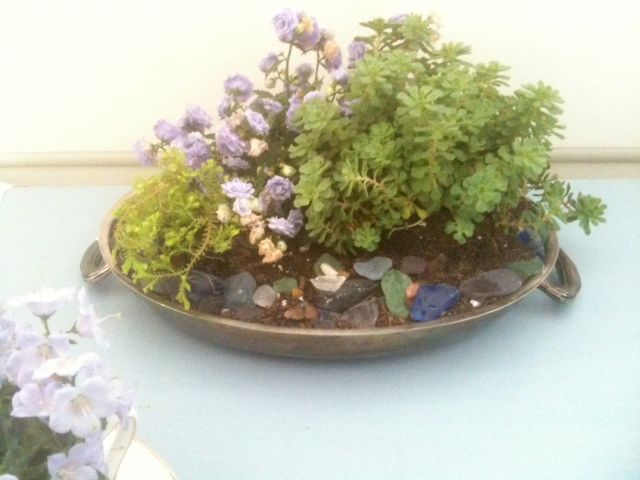 I knew I had to have one and, although they were for sale, I figured I could make my own. At home I had a big bag of sea glass I had collected, and thought what better way to use some of it up. I bought a beautiful and inexpensive silver platter while there, only $8! Seriously, flea markets (esp. the ones outside of the city) are where it's at for good deals! Even though it could use a bit of polishing, I kind of love the tarnished look it has going on. I went to my local hardware store, Crest Hardware, which is an amazing little shop with a big outside yard... and the best part? They carry a ton of plants!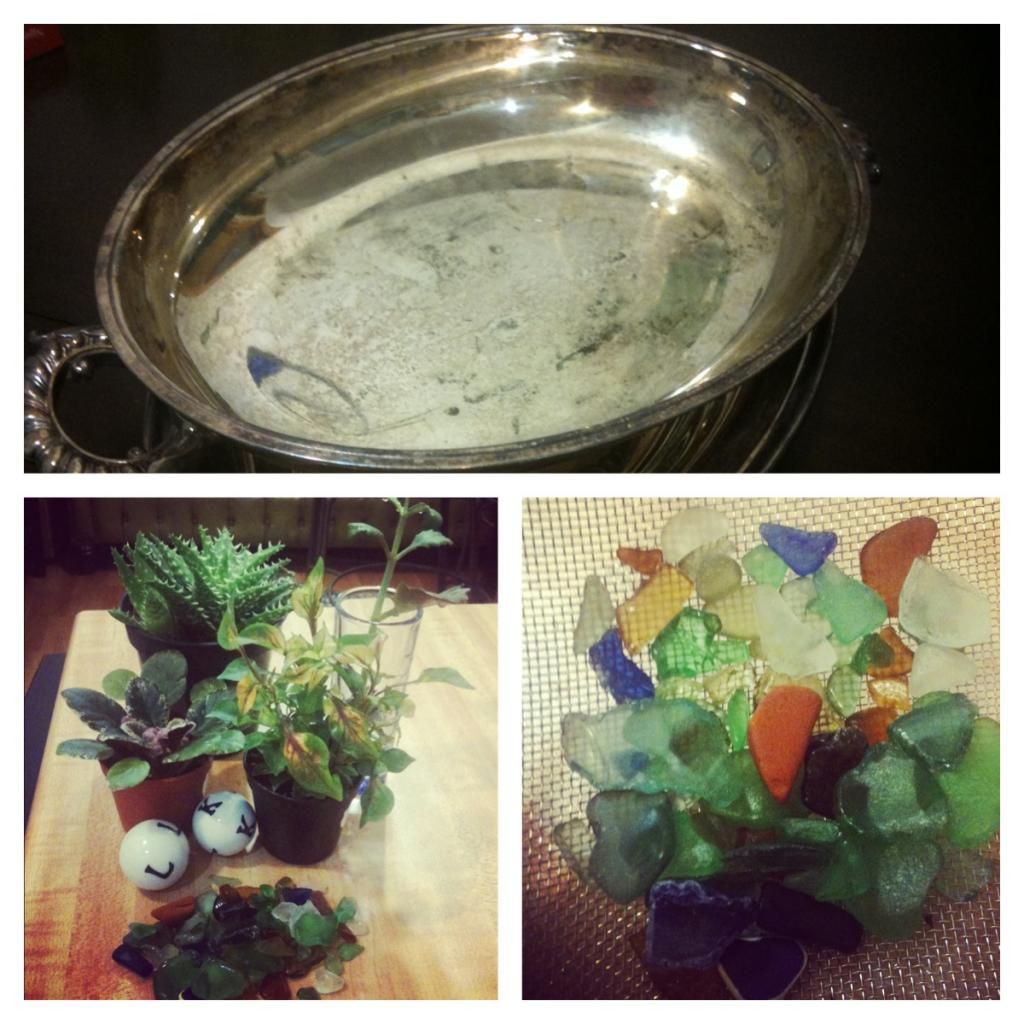 I scooped up these 3 little succulents knowing that they would live best in a fairly shallow dish. I chose different heights and amounts of fullness to make it a bit more interesting. Once home, I rinsed out the inside of the dish, and I also rinsed and strained my sea glass to brighten it up a bit. Then got down and dirty... literally, by the end of it I had made a bit of a mess... Lastly, I threw in two marbles with my boyfriend and my initials on them, and Voila!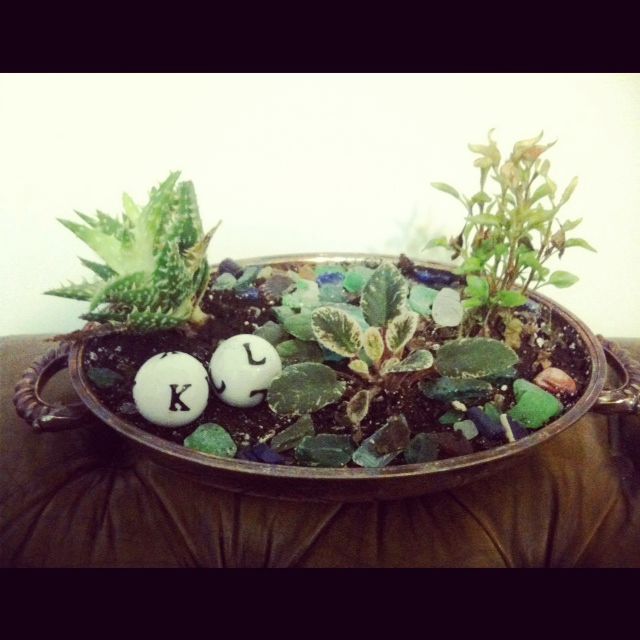 A super cute succulent arrangement of my own!
*Elle*