Visual inspiration is key to communication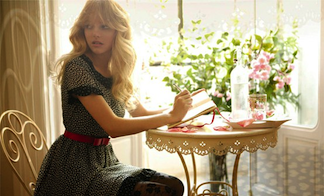 I have to say that since the weather is finally looking up I feel change is in the air. Everyone has been coming in asking to chop off their locks or play with color. My favorite this season is red, red, red. There's something so stunning about a lady in red, It's extreme yet feminine, funky but can be natural. You can do so much with red it's kind of incredible.
After a very long day and 9 clients later I feel excited not tired which is strange. I think I owe it all to Emily (my first client of the day). We met about a month ago when she first came in for a haircut. She brought up how she was toying with the idea of going copper red and I about flew off my chair with excitement. Besides the fact that she's remarkably beautiful, she has the personality to pull off a bolder look. I said, "let's do it and when can we start?" I was ready to change my plans and do it right that moment but Emily, the sensible one, made a good choice to take a step back and think about all her options. We spent a few weeks exchanging emails and looking for good inspiration.
Recently I was invited to this great website( pinterest.com ). The idea is about creating online inspiration boards. For example I did one for my home. When Emily emailed me she asked if I could send her an inspiration board for red heads. I immediately went to Pinterest and started creating one. After I was done I decided this was a great idea for clients. It's so difficult to find inspiration yet get it all in one place! I was amazed and still am everytime I add something too it. So here it is:
Now since then I've added updo's and haircuts etc. It's really become a great tool for helping me communicate with my clients in a visual way. So if you ever feel like you have an idea of what you'd like and can't find a picture to describe it we can create an inspiration board for you. Just tell us what you're looking for.